KYT was born as a "Racing Idea Project" inspired by its founder Mr Eddy Tedjakusuma, who since 1980 has been successful to create PT TARA group as one of the biggest helmet production manufacturing in the world until today. With growing market predominantly in Asia and the world, PT TARA today has been regarded as the main global manufacture extensively focus on motorcycle helmet production with its in-house plant facilities totaling to 100,000 m2.
The idea project started in 1998. It is the creation of a brand that identifies itself as RACING DNA, that is to produce helmet with its intense focus on quality and attributes of motorsport racing performance helmet. Therefor KYT is born based on that idealistic philosophy.
The philosophy lies in presenting the highest value helmet by replicating and maintaining the highest qualities and attributes of a premium racing helmet, at an acceptable value point to the world-wide customer. Each of KYT helmet shall have inside the racing know-how whether it is for helmet from street use until professional racing helmet.
Thanks to the extensive experience in producing many private label well-known brand premium motorcycle helmets world wide, KYT has adopted the strict manufacturing process and precision norm with the latest technology.
KYT has fast forwarded to become important brand benefitting from constant research and acquisition of latest technology to create premium motorcycle racing helmet. It has its Research and Development and Design facility based in Italy, Europe. KYT presents to customer selected models that start from entry level to high-end professional racing helmet.
KYT has been historically dedicated its public communication through number of professional racers around the world. Our current racers in Moto GP, Andrea Iannone and Xavier Simeon in Moto 2 provide important communication to the quality and development of KYT helmet.
Finally to the motorcycle rider and customer, KYT is honoured to present this quality philosophy for every time, our valued customer choose and ride with KYT helmet.
Each KYT helmet whether made from TRI COMPOSITE FIBERGLASS or Thermoplastic is composed of three main elements, the external shell, shock absorbing EPS liner and all important accessories such as comfort linings, method of retention, visors and ventilation.
TRI COMPOSITE is our term for a combination of composite consisting Carbon, Kevlar/Aramidic Fiber and special Fiberglass.
Carbon Fiber is a material used extensively in the aeronautical industry and in the highly competitive world of motosport.
It has incredible strength but extremely light. With years of research, KYT TRI COMPOSITE formulates a special mix of composite fibers that provide high abrasion and impact resistance.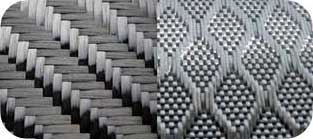 For KYT composite helmet all of the composites shells created in manufacture are cut off with special technology.
The openings for the visor and ventilation areas are cut into the helmet shell with advanced Water JET technology. This ensures precision of the shape of the shell.
Additionally, every KYT racing helmet is examined for its wind tunnel testing in its product development stage. This is to explore the aero- dynamic and the performance of the air ventilation inflow and outflow. This ensures the stability as well as the noise level being produced by the helmets at the extreme speed.
MULTIPLE-DENSITY FOAM EPS LINER
KYT helmet comprises with different densities to ensure its safety. KYT EPS liners are made with special material that absorb energy from high velocity impact.
KYT multi different densities in the EPS liner is assembled to one single component within the helmet shell. The mould dimension of KYT EPS liner are made with precision and simulated with 3D CAD technology.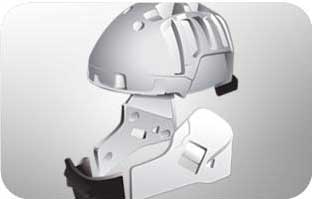 ADVANCED INTERIOR PADDING
KYT helmets are comfortable and good fit for long journey and high speed motorsport: The design of the padding must fit snuggly and properly around your head, with comfortable feels.
The Fabric is made with special cool soft touch and high performance material that allow great sweat absorption and dissipation. Most of KYT helmet interior liners are designed to be detachable. You can replace it at ease and choose between different cheek pad sizes to tailor your good-fit helmet, making your helmet more comfortable.
Chinstrap is another important part in the Interior Padding as retention system. The function of Chinstrap is to hold the helmet firmly on the head. It must have a certain tensile strength. The Chin- strap is firmly attached to the helmet shell with metal rivets.
The retention system is lock with mainly two systems, a stainless steel DD ring available for our Full Face Racing helmets or with Micrometric Buckle system for touring and open face type.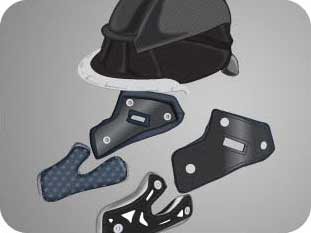 A certain number of KYT helmets are consistently tested as we test every batch model in KYT test laboratory.
Each helmet is examined in detail to ensure that quality and safety are supreme. We also verify that each model meets or exceeds the test standard required by its country of destination. This may be ECE, DOT or Snell.
Numerous tests are undertaken on the EPS for its consistency and the external shell for its function and shock absorption. We also make the test into independent laboratory as many testing houses now take this into account and verifying them.